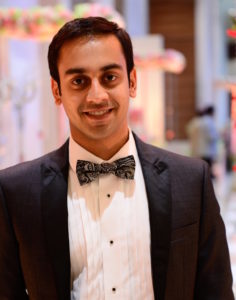 My name is Saurav Agarwal and I am an entrepreneur and an engineer currently finishing up a Ph.D in Aerospace Engineering at Texas A&M University in the EDP Lab. I work within the field of Motion Planning Under Uncertainty and SLAM for mobile robots. In 2013 founded an online travel marketplace for finding local guides called GuideBuddy.  Currently I'm working on commercializing my Ph.D. research into long-term autonomy for mobile robots that doesn't require GPS or pre-built maps. Get in touch if you're interested in partnering. I am always on the lookout to meet people who are interested in Robotics, Music, Travel and Food! This blog is for me to share whatever DIY projects I undertake, my robotics research or some new recipe I cook up and all the other random stuff!
You can find my CV here.
Contact Information:
You can find me on:  Google Scholar, LinkedIn
You can usually find me in my office during the day. Feel free to drop in if you are on campus and have any questions. In case, you're not on the TAMU campus, drop in a line via email! I love getting to know new people and discussing ideas whether it be robotics or music.
Office:
Reed McDonald Building
Texas A&M University
College Station, Texas, 77840
Email:
sauravag[at]tamu[dot]edu