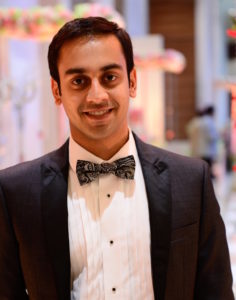 My name is Saurav Agarwal and I am an entrepreneur and an engineer. I got my Ph.D in Aerospace Engineering at Texas A&M University in the EDP Lab. My research work is within the field of Motion Planning Under Uncertainty and SLAM for mobile robots. In 2013 founded an online travel marketplace for finding local guides called GuideBuddy. Currently I am working full-time on my next startup Stocked Robotics. I am always happy to meet new people who are interested in Robotics, Music, Travel and Food! This blog is for me to share whatever DIY projects I undertake, my robotics research, entrepreneurship advice or some new recipe I cook up and all the other random stuff!
Links and Contact
Download PDF Resume here. You can find me on:  Google Scholar, LinkedIn
If you are looking on getting advice on how to get into robotics research or a career in robotics, please read this and this before emailing me. Keep your correspondence short and your questions targeted, if its too long or too general I will probably not respond in a timely manner, on the other hand if your needs are specific it is easy for me to respond. Also, please don't send me your CV / Resume to review it for you.
Email: earn.com/sauravag (due to the volume of incoming emails, I have started to use earn.com, it will charge you $1 if I respond to your message, this money goes to a charity automatically 🙂 ).
News
January, 2018: I am now Co-Founder and CEO @ Stocked Robotics. We're building the next generation of autonomy for industrial machines, come join us if you wanna build cool bots and change the world!
December, 2017: Defended my Ph.D.!
September 5, 2017: I have released slam_karto_sesync, a package for pose-graph SLAM in ROS which uses open_karto as the front-end and SE-SYNC for backend.
September 5, 2017: I have released slam_karto_gtsam, a package for pose-graph SLAM in ROS which uses open_karto as the front-end and gtsam for backend.
August 14, 2017: I have released slam_karto_g2o a package for pose-graph SLAM in ROS which uses open_karto as the front-end and g2o for backend.
June 6, 2017: Me and my PhD adviser recently completed the NSF I-Corps program in May 2017 which gave us a $50,000 grant for customer discovery. We are now on track to commercialize our autonomous robotics research!
June 3, 2017: I presented the RFM-SLAM paper at ICRA 2017 in Singapore to some great reception.
May 17, 2017: Our work on long-term autonomous navigation won the National Innovation Award at TechConnect World 2017, Washington, DC!
December 2016: I presented my work on active data association and global localization at WAFR 2016, San Francisco.
January 2016: Our work at Qualcomm on autonomous vision-based flight was demoed at CES 2016, here's a video.
May 2015: I have joined Qualcomm Research Center in San Diego as a robotics intern working on vision-based autonomy for micro aerial vehicles. My work focuses on fusing real-time motion planning with localization and mapping. Here's a demo video from CES.
June 2014: I presented our experimental ICRA2014-pdf on FIRM at ICRA 2014.
January 2013: I joined EDP Lab @ Texas A&M University.